4 In. 6 In. and 8 In. 1-Speed Tilting Desk Fans with USB Power
DESCRIPTION:
Experience high velocity air movement for your office, home, or workspace with a mini desk fan. Our small portable desk fans feature a metal housing in a classic copper finish and adjustable non-skid legs for durability and vibration-reducing operation. These table fans require no assembly, are powered via a USB port or standard electric outlet power supply, and can go anywhere you go! Just plug into a computer, room outlet, or car to keep you cool. This line of mini fans offers a light breeze that is gentle enough to keep papers on your desk and is whisper-quiet to stay non-disruptive during phone calls and conversations or to provide a gust of air on a table top in your bedroom while you sleep. Tilt this personal fan up or down to spot cool and direct the air exactly where it's needed.
GENTLE
AIRFLOW

1-SPEED WITH OFF
ROCKER SWITCH

QUIET
OPERATION

USB & OUTLET
COMPATIBLE
| | |
| --- | --- |
| Circulation: | Offers a a quiet breeze gentle enough to keep papers from blowing off your work desk |
| Adjustability: | Tilting fan head directs the airflow where you want it to optimize your cooling |
| Mobility: | Easily travels with you with a compact and lightweight design |
| Controls: | 1 speed setting with on/off rocker switch |
| Material: | Durable metal body construction |
| Use: | For indoor usage |
| Other Features: | Operates via USB or your regular outlet using the included adapter |
Primary Color

Copper

Material Details

Metal Body, Plastic Blade Assembly

Motor Details

1-Speed Motor

Motor Specs

HVDF4: 5V DC

HVDF6: 5V DC

HVDF8: 12V DC

Dimensions

HVDF4: 5 in. Dia. x 5.75 in. H

HVDF6: 7 in. Dia. x 7.75 in. H

HVDF8: 9 in. Dia. x 9.75 in. H

Unit Weight

1 - 2 lbs.

Box Dimensions

HVDF4: 6 in. H x 6 in. W x 3 in. D ; 13 in. H x 13 in. W x 4 in. D (UPS)

HVDF6: 9 in. H x 9 in. W x 4 in. D ; 13 in. H x 13 in. W x 13 in. D (UPS)

HVDF8: 10 in. H x 10 in. W x 4 in. D ; 13 in. H x 13 in. W x 13 in. D (UPS)

Ship Weight

5 lbs.

Alias SKU(s)

HVDF4: 4 in., Printed Carton
HVDF4UPS: 4 in., Plain Carton
HVDF6: 6 in., Printed Carton
HVDF6UPS: 6 in., Plain Carton
HVDF8: 8 in., Printed Carton
HVDF8UPS: 8 in., Plain Carton

Multi UPC Info

HVDF4: 047242950373; 047242950472 (QTY 12)
HVDF4UPS: 047242950441
HVDF6: 047242950380; 047242950489 (QTY 12)
HVDF6UPS: 047242950458
HVDF8: 047242950397; 047242950496 (QTY 12)
HVDF8UPS: 047242950465

Country of Origin - Assembly

China
Easily accessible SWITCH
This fan operates using an on/off rocker switch on the rear grille for easy control over your air circulation needs.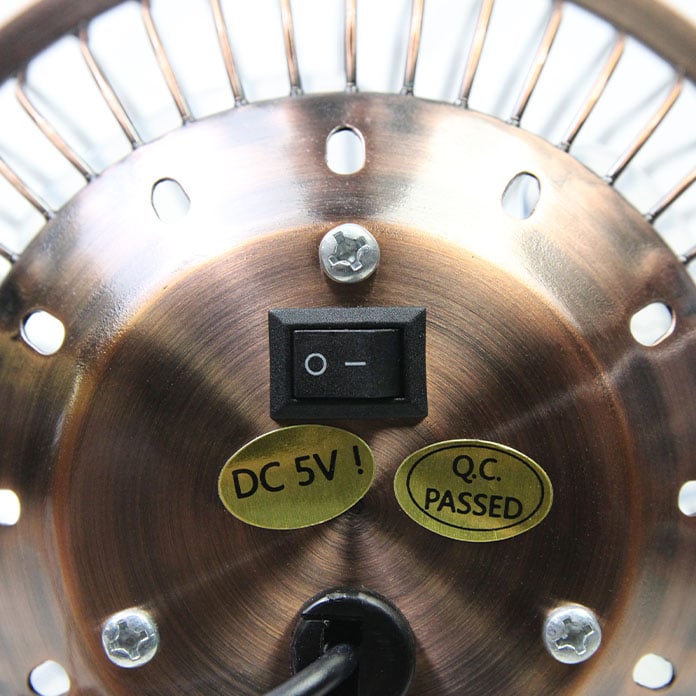 Tilting Fan Head
Angle the fan up or down to focus airflow where you need it. The non-skid feet at the base can be adjusted to give the fan stability no matter the degree of tilt.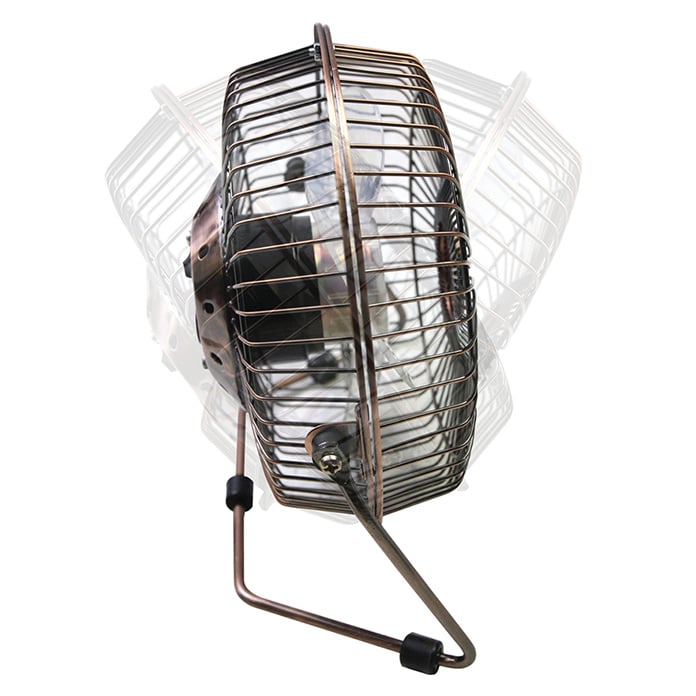 OFFICE COMFORT, YOUR WAY
No more fighting over the office thermostat—take control of your comfort with the use of a mini desk fan! Choose between three compact sizes to suit your needs and available desk space, and turn on and off as needed to add a refreshing breeze to your cubicle or work station.